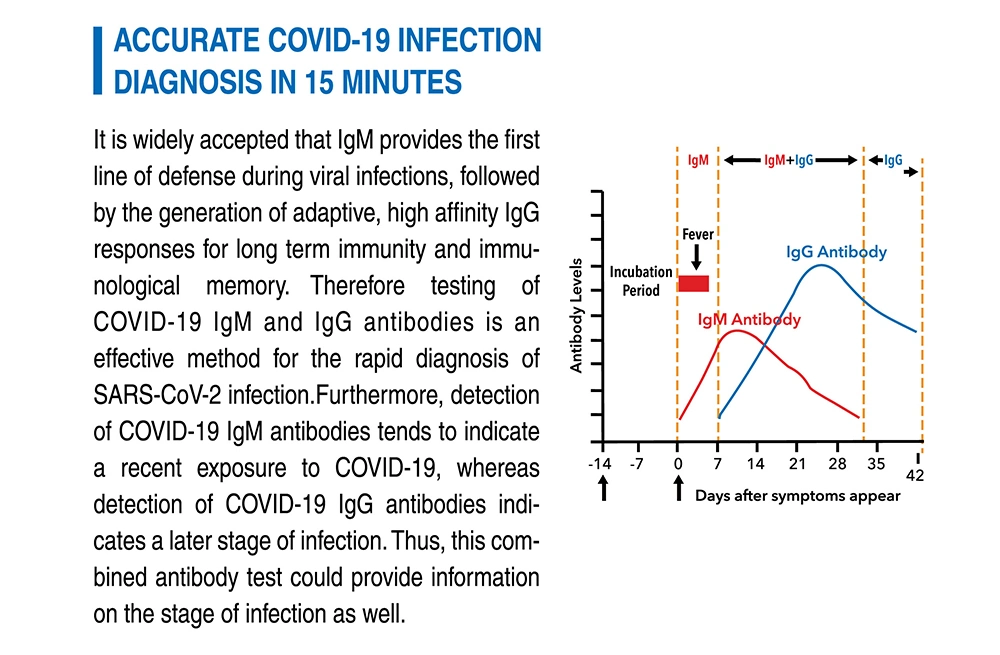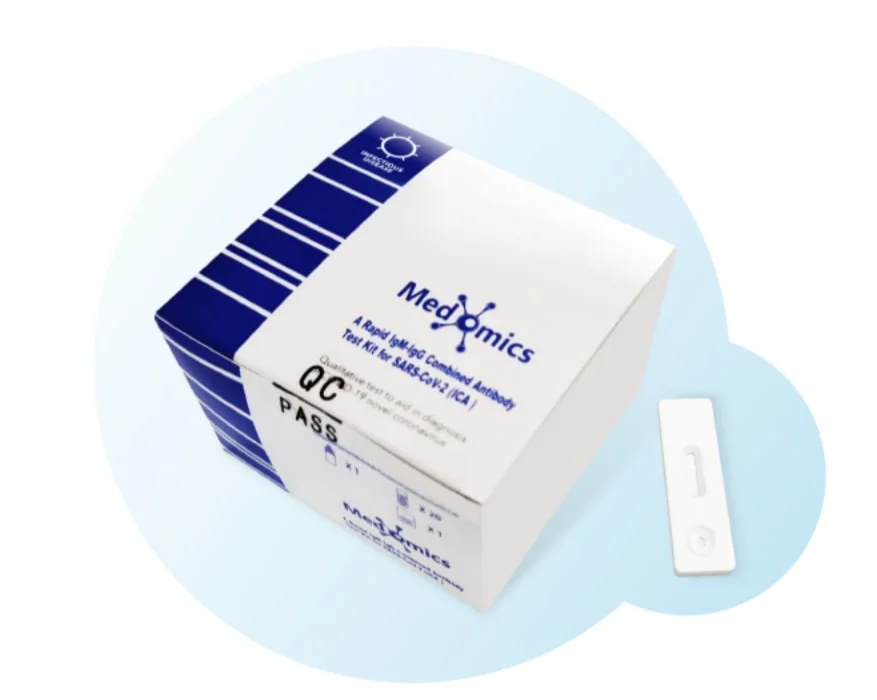 Key advantages:
Easy to use
Can be used to test whole blood, serums and plasma
4 simple steps
Results in 15 min
Test in 2 antibodies
Easy to read results
No equipment needed
No sample transport needed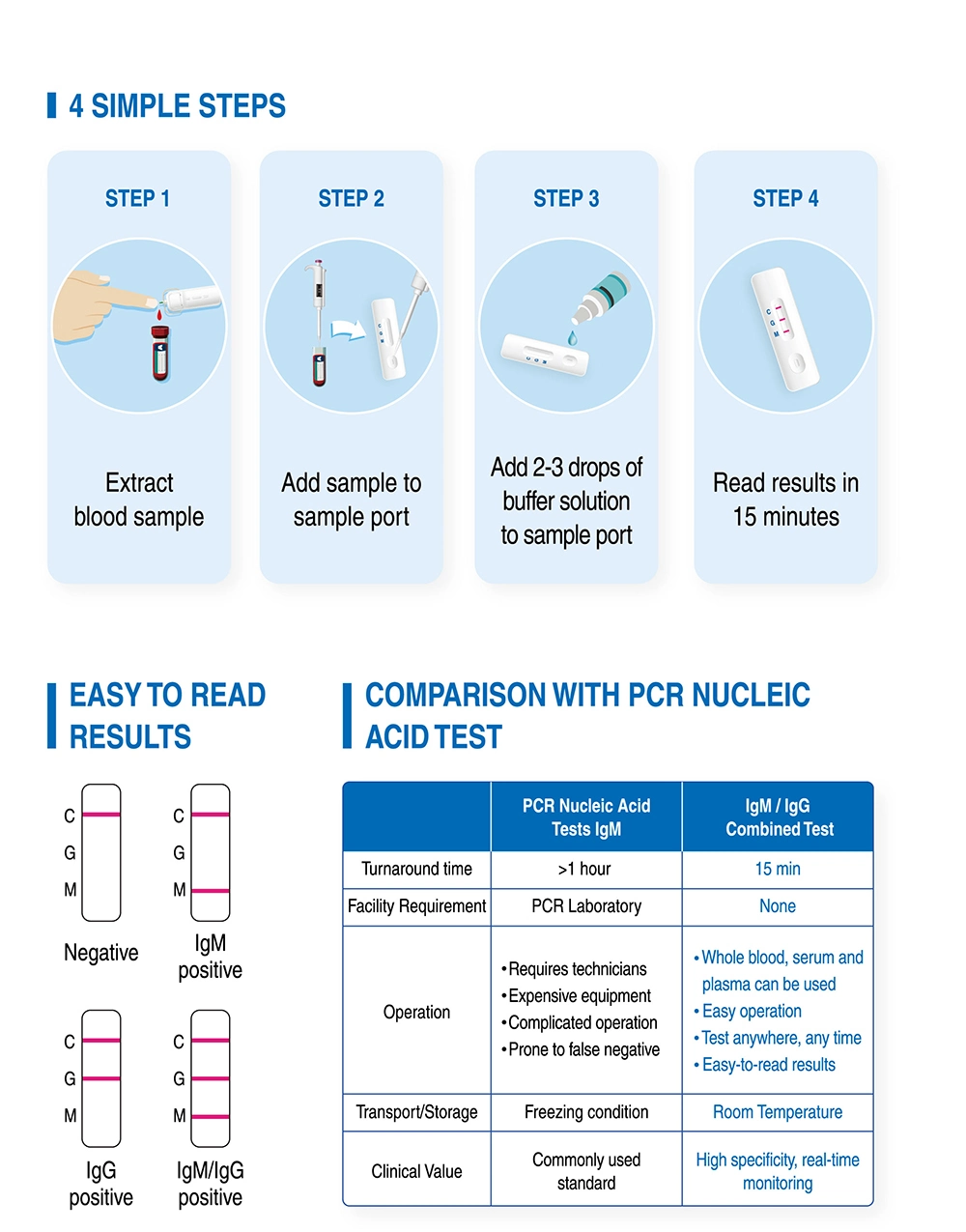 About Medomics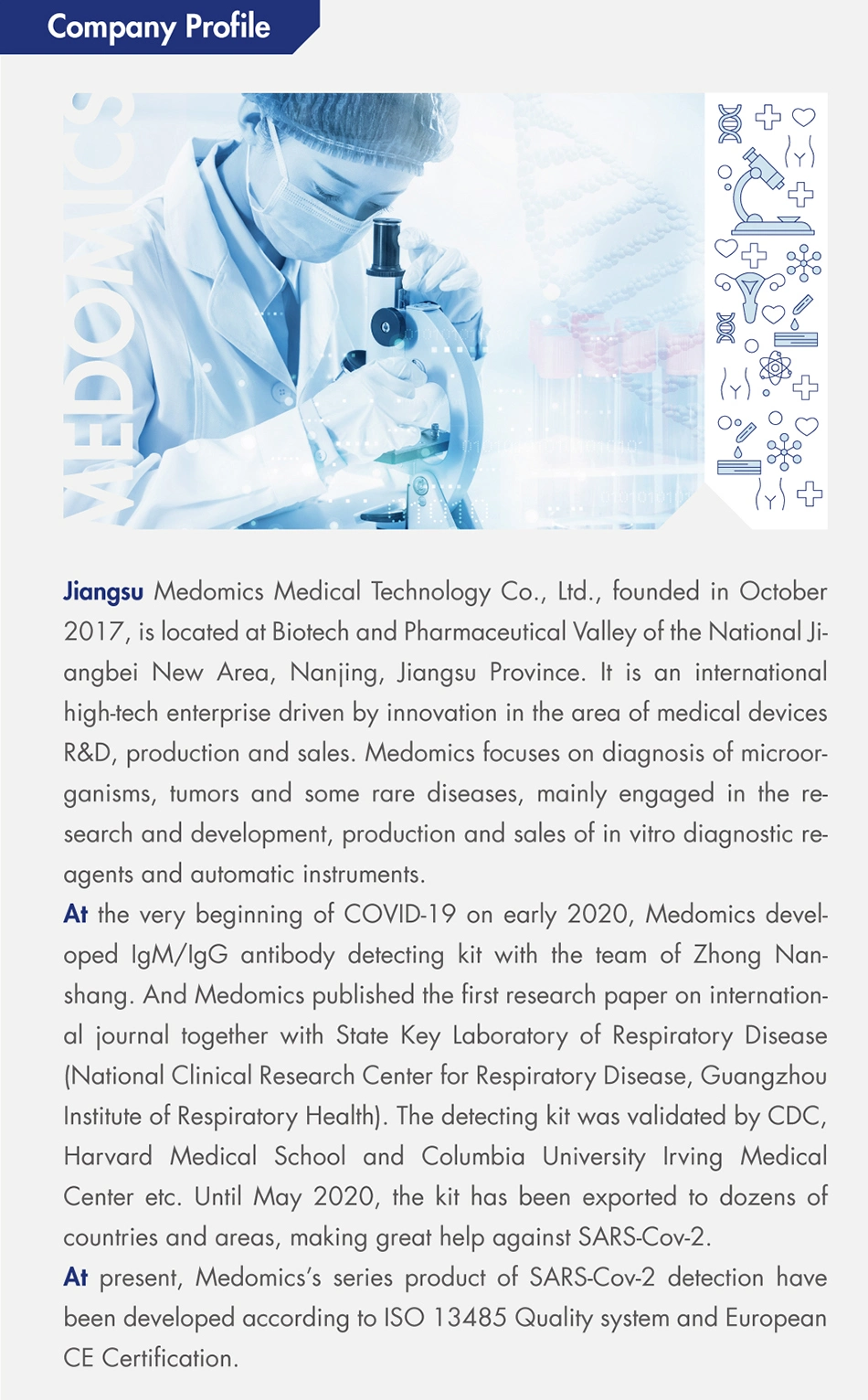 Jiangsu Medomics Medical Technology Co., Ltd.,
is located at Biotech and Pharmaceutical Valley of the National Jiangbei New Area, Nanjing, Jiangsu Province. It is an international high-tech enterprise driven by innovation in the area of medical devices R&D, production and sales. Medomics focuses on diagnosis of microorganisms, tumors and some rare diseases, mainly engaged in the research and development, production and sales of in vitro diagnostic reagents and automatic instruments.
Medomics owns two R&D centers in China and the US, independent intellectual property rights of fluorescent staining technology, protein labeling technology, time-resolved immunofluorescence detection technology, image processing and analysis technology and other innovative technology platforms, as well as a total of more than 10,000 square meters of GMP purification production workshop that meets the product standards of FDA, CE and CFDA. Until now, Medomics has more than 100 employees across the world and R&D personnel accounts for over 50%. Medomics also has a multidisciplinary expert team with abundant experience in the industry, including senior experts in immunology, microbiology, applied physics, polymer materials, medical imaging, optical systems, etc. The members of the technical team are led by doctors from many famous institutions, such as Osaka University, North Carolina University, University of Nebraska Lincoln, Zhejiang University, Sichuan University and other institutions.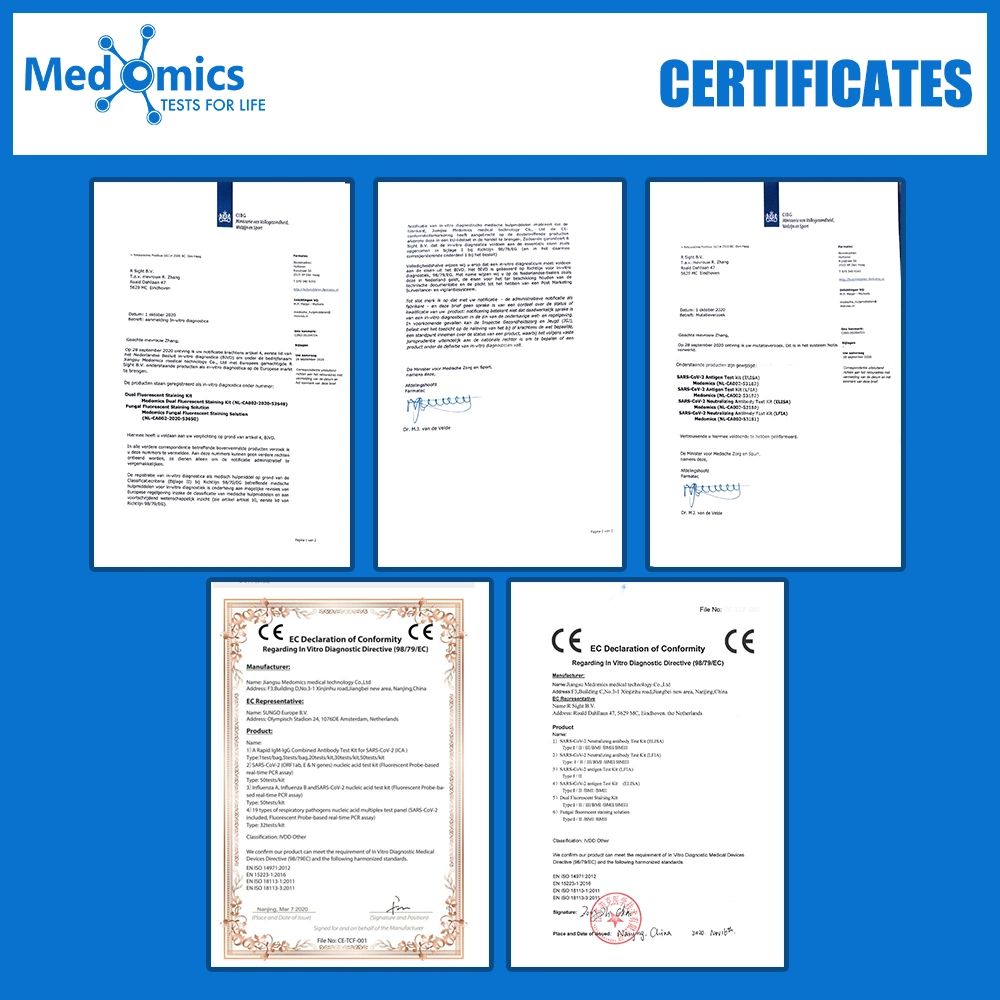 Contact Medomics