facial contour nose up 2ml cross linked hyaluronic acid gel dermal filler
Product introduction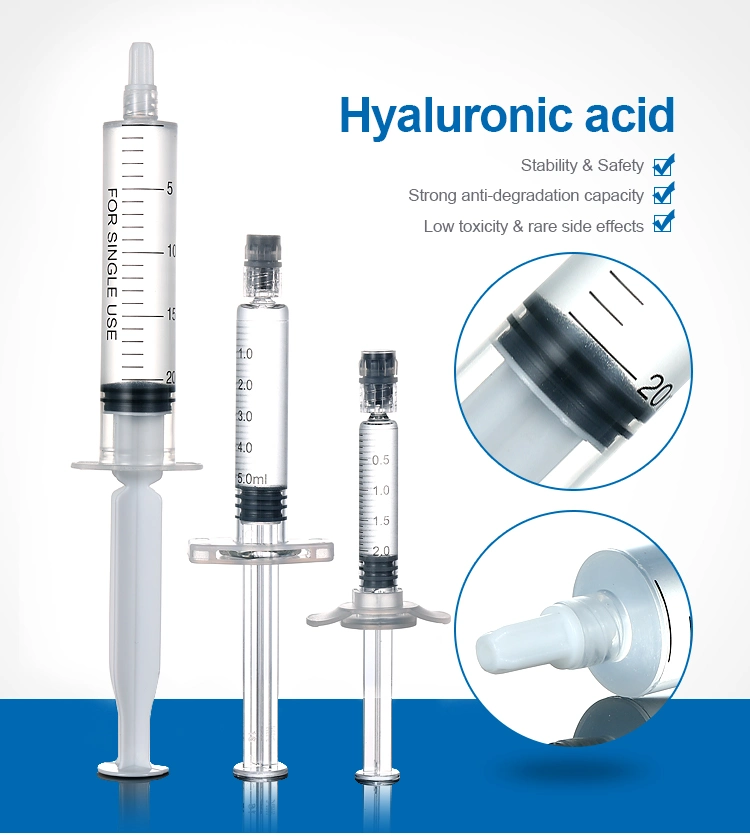 Cosfiller Hyaluronic acid are fully absorbable highest viscosity dermal filler with largest particles for subcutaneous injections aimed at creating and Shaping facial and body contours. Blue Ville supply 4 types Hyaluronic acid dermal fillers: Fine line/Derm/Derm deep/Ultra Deep,these four types are particularly suited to treatment with fillers: Superficial wrinkles, e.g. crow's feet or upper lip wrinkles, moderate to deeper wrinkles, e.g. forehead lines, wrinkles around the nose and mouth.
Specification

HA Content

HA Origin

NON Animal
safety

NON Animal
safety

NON Animal
safety

NON Animal
safety

Particle Size

Approximate number of gel particles (ml)

Needle

Duration

Model No.

1ml, 2ml, 3ml, 5ml, 10ml, 20ml, 50ml(Can be customized)

Function

Thin superficial
lines

Moderate
wrinkles

Deep facial wrinkles and folds

Large deep
wrinkles and
folds, breast and
other body parts
enhancement
Effect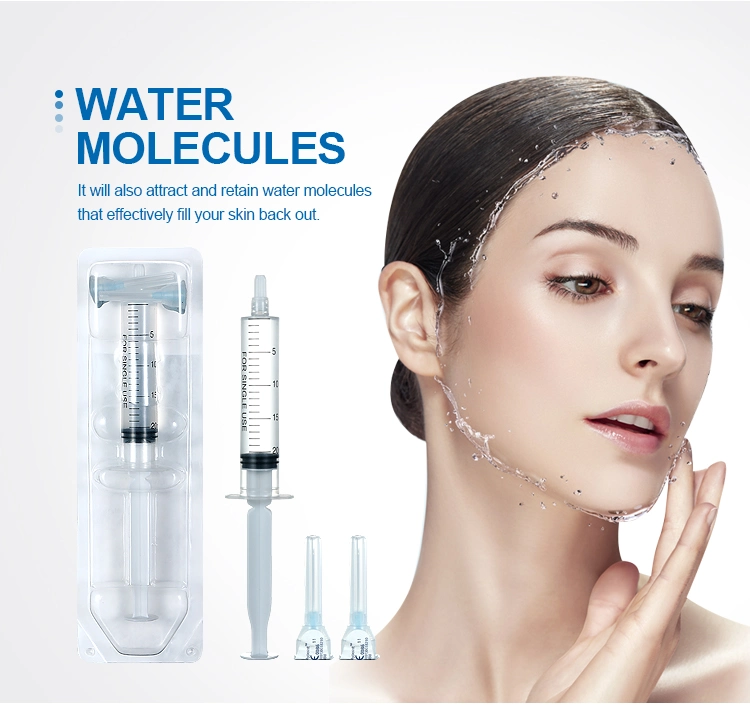 Its long lasting results are ideal for creating or restoring lost volume in areas such as the cheeks and chin. Like other famous volume deep dermal fillers currently on the market, Derm Plus and Sub Skin are also easy to inject, yet provides enduring results expected to last around 18 months. Treatments are relatively comfortable, using or sharp needles (23-30G) and blunt-cannula (16~19G). Both techniques are used by doctors and improved patient comfort and increased precision regarding the implant position, and improved control of injection volume. Derm Plus and Sub Skin will be broken down and absorbed naturally after about 9--12 months.
(1)Non animal, Bio fermentation,sterile HA,No risk
(2)Rare allergic or immune reaction -- Non-animal stabilized
(3)Longer Duration -- Cross-linking process
(4)Stable high quality-- CE certified factory and produce process

Our Advantages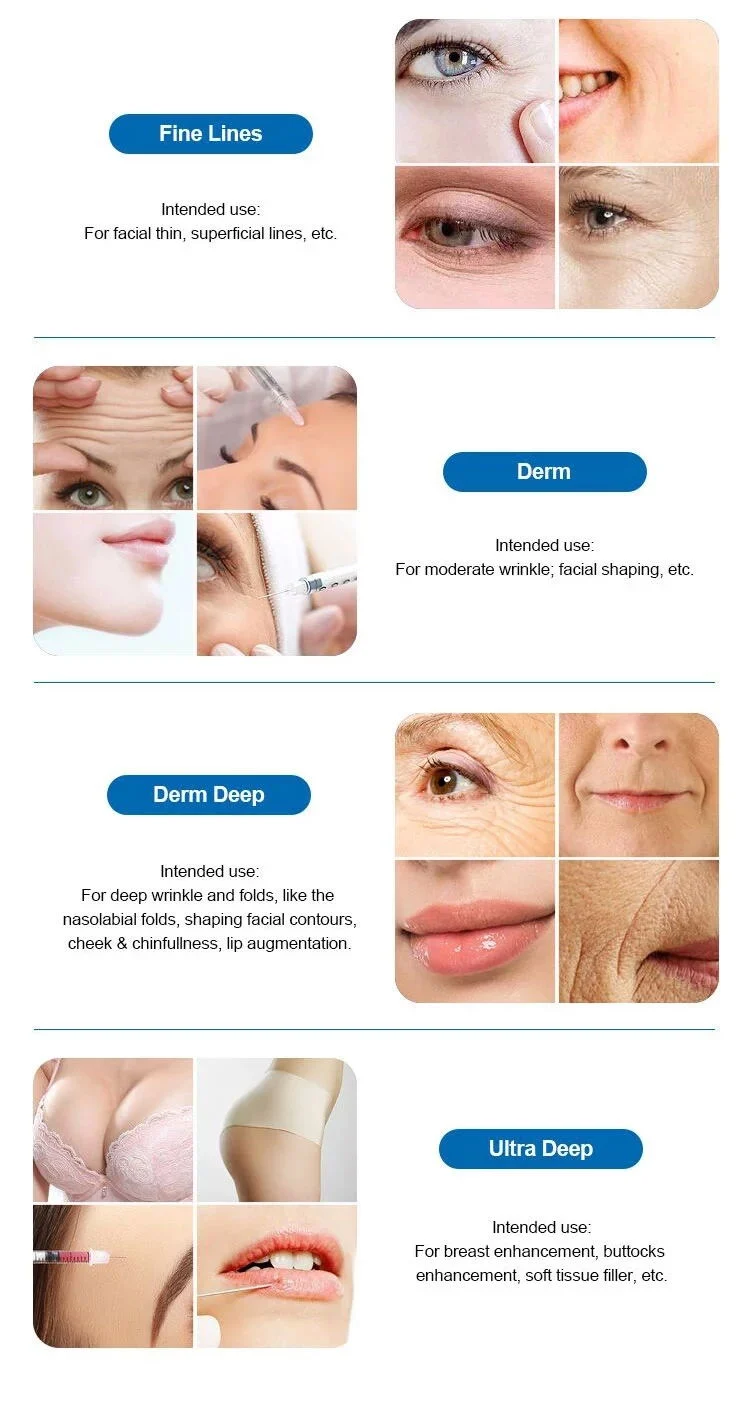 Details Images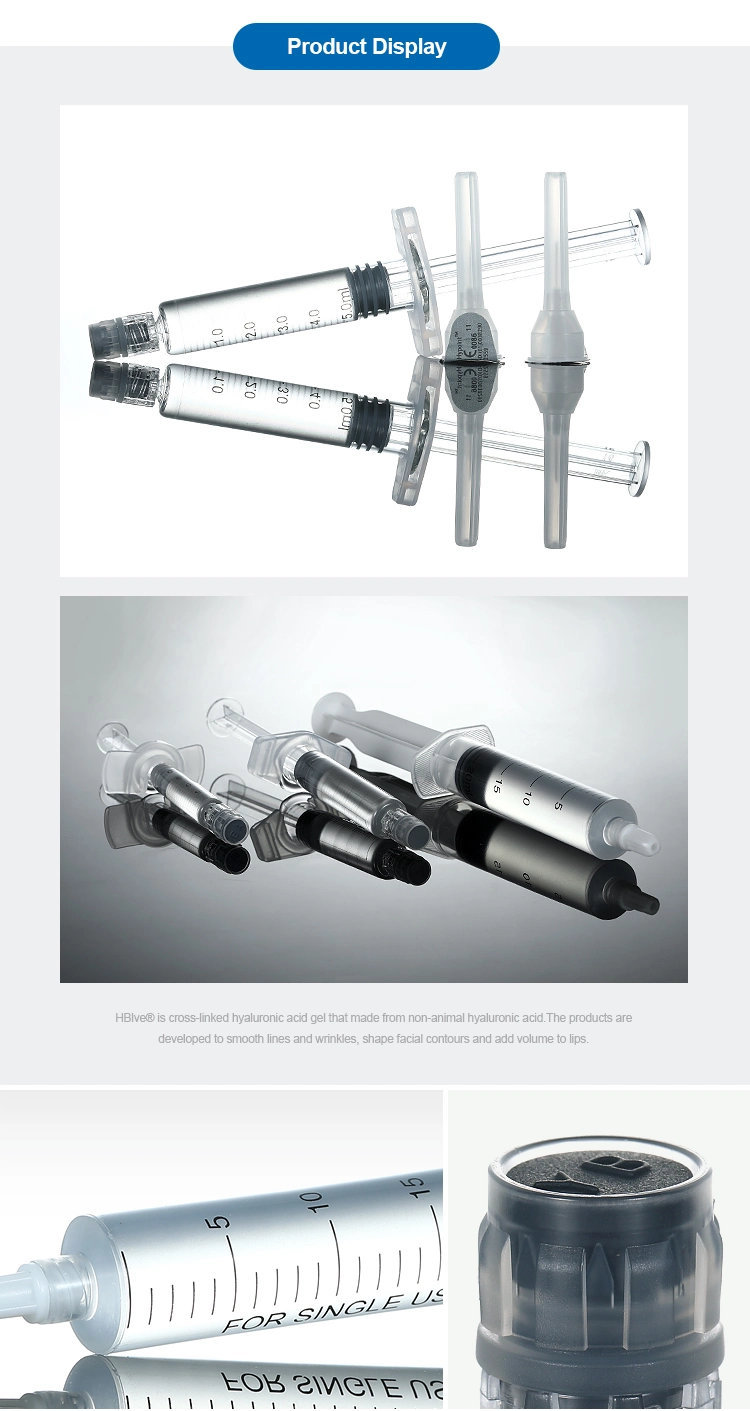 Company & Packing




FAQ
Q:
What is the lead time?
A: Sample needs 1-3 days, mass production needs 5-10 days.
Q:What are the benefits of hyaluronic acid dermal filler?
A:Hyaluronic acid dermal filler are an injectable form of naturally occurring, based on biodegradable, nonanimal hyaluronic acid an

d are biosynthtically produced. There is no need for allergy testing.
Q:What's package?
A:Reply:strong and beautiful aluminum alloy case/carton case/wooden case.
Q:Do you offer OEM and ODM services?
A:Yes, we can offer you better OEM and ODM services.
Q:What is the cheapest shipping way?
A:For small order,express is better,for bulk order, shipping by sea is cheap, but take longer time.If urgent orders, we suggest to ship by air.
Q:How long do the hyaluronic acid products last?
A:The effects of the treatment with hyaluronic acid are long lasting but not permanent. Individual results will depend on a variety of factors, e.g. Location of application, and the patient's age, skin type, skin conditions, metabolism and lifestyle. In most cases the effect lasts for 6 - 18 months.
Q:How should I behave after the treatment?
A:
Do not expose your treated area for 3-4 days to intense heat or cold. During this time frame you should avoid alcohol, sauna sessions and sunbathing. Do not massage the treated area.