disposable virus transport kits swab sterile nylon flocked nasal swab
The flocking swab consists of a solid molded plastic applicator rod, the size and shape of which can be changed. The top of the applicator is coated with short nylon fibers, which are arranged vertically. this vertical arrangement is generated by a process called flocking in which the fibers are sprayed on the tip of the swab while remaining in the electrostatic field. This method produces a high absorption thin layer with open structure.
A.Ergonomics and Anatomical design
Unique design improves patient comfort and specimen collection
B.User friendly
With anatomical design and soft brush texture, cells can be cleared quickly and effectively.
C.Safe and convenient breakpoints
According to sampling demand,sampling location and sampling characteristics, different kinds of broken points are designed
D.Rapid automatic elution
Rapid and automatic release of samples into liquid media
E.Quantitative
Measurable and consistent uptake and transfer from patients for quantitative measurement and improved test sensitivity.
F.Multi-platform applications
Compatible with a variety of applications and platforms, such as rapid antigen detection, E I A, molecular-based detection, DFA,cytology, forensic, bacteriological and virological culture.
| | |
| --- | --- |
| Product name | disposable virus transport kits swab sterile nylon flocked nasal swab |
| Sampling tube specifications | 1.6x10cm |
| Swab specificationsSterile | 15cm |
| Broken point of nasal swab | 8CM |
| Throat swab breaking point | 3CM |
| Usage | Sample collection |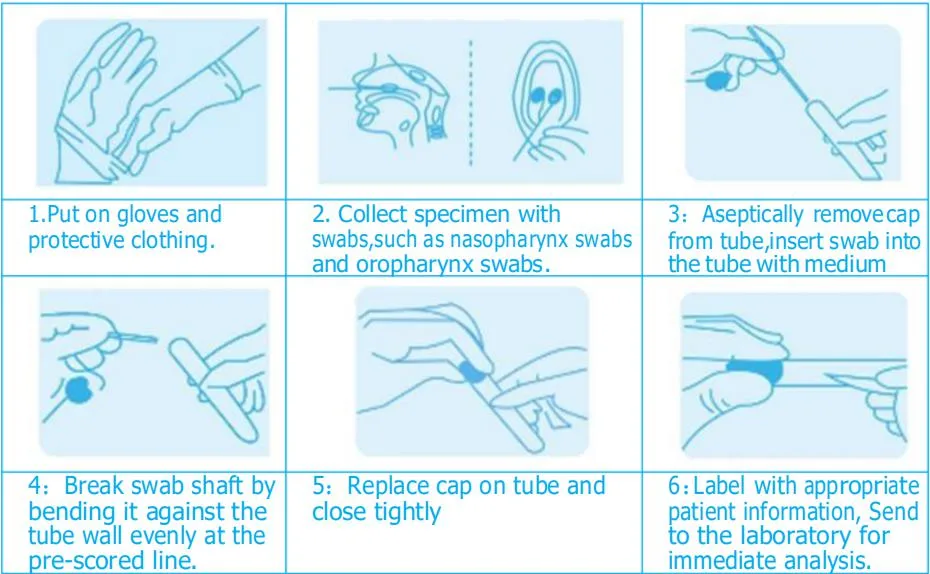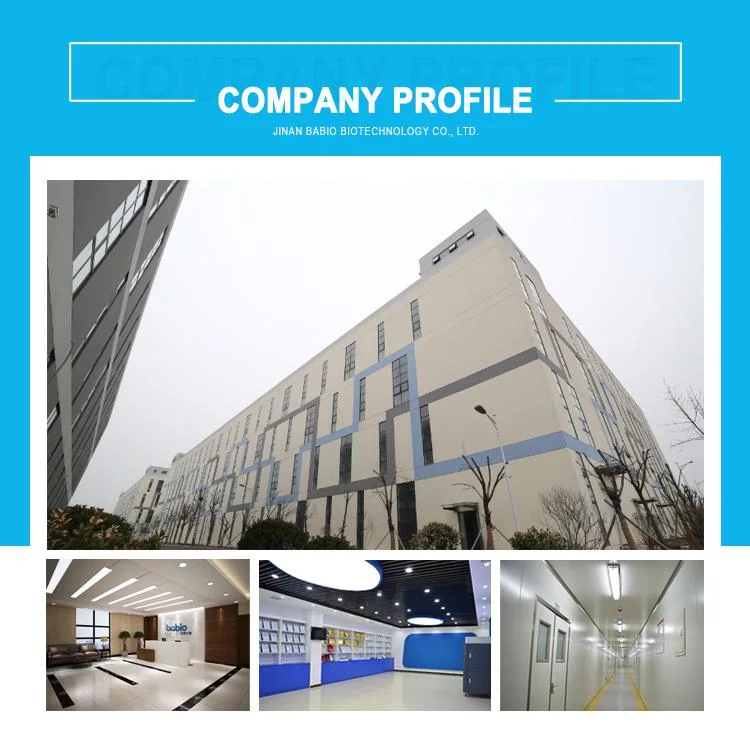 Jinan Babiotech Co., Ltd.
was established in 2003 and is a high-tech enterprise specializing in the research, development, production and sales of in vitro diagnostic reagents. The company's quality management system has passed ISO9001 and ISO13485 certification, and has the current international advanced automatic production equipment. The workshop is designed in strict accordance with the standard and reaches the 10,000-level purification standard.
Baibo Biotech is strong in technology and currently owns 61 independent intellectual property rights, including 2 invention patents, and undertakes a number of provincial and municipal scientific and technological innovation projects. The products mainly involve microbiology/temporal inspection reagents, medical equipment/robots, and biochemical diagnostic reagents.